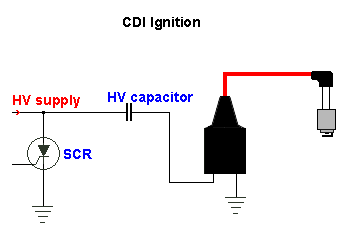 CDI Ignition makes the spark by discharging a capacitor loaded with high voltage (200 - 450 volt) into the ignition coil by using a SCR (Thyristor).
CDI coils have low impedance (0.5 - 1 ohm) and can reach high RPM. This type of ignition makes high power and short sparks.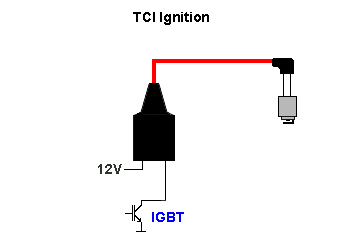 TCI Ignition charges the coil with a current before the spark is done. Spark is done when the current is cut suddenly.
TCI coils have high impedance (>1 ohm) and can reach lower RPM. Spark duration may be longer.